USAT Level I Certified Coach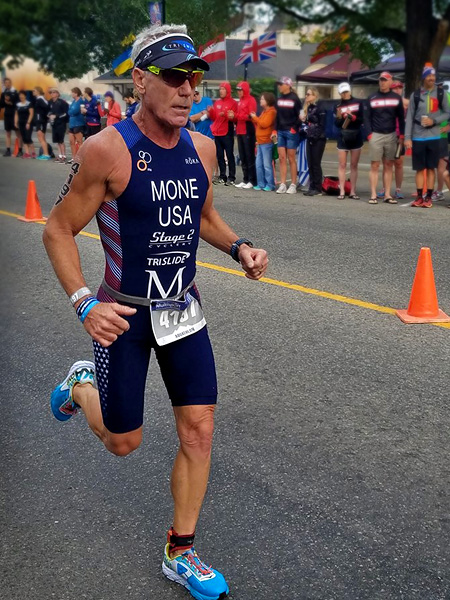 Coach Marc started his triathlon passion in Southern California in 1980 and has been crossing finish lines around the world ever since. Marc has been a USA Triathlon All American for 4 years and was also selected as a USA Triathlon Ambassador.
His mentor into the sport was his swim coach and Ironman icon Kurt Madden. Marc has completed all triathlon distances but specializes in Olympic and Sprint distances. His experience from racing and traveling abroad to National & World Championship events in Europe, Canada, Mexico and the US are invaluable to his athletes. National Championship starts include, Triathlon, Duathlon, Aquathlon, Winter Triathlon & Off Road.
He has a strong open water swim background having been a full-time lifeguard in San Diego and swimming competitively for many years. He brings all that racing and training experience to your development as an athlete at any level. He understands the importance of being able to balance the demands of training with the harmony of family life, in a effort to maximize results.
Noteworthy Accomplishments
World Championship Aquathlon Silver Medalist 2005
Aquathlon National Champion 2015
World Championship Aquathlon Bronze Medalist 2017
16 Sprint Triathlon Podium finishes in 2017