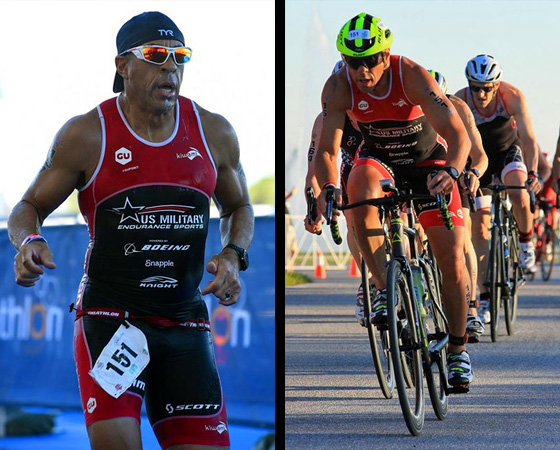 I met Coach Marc years ago, when we both had small children growing up and playing water polo together. All of our kids eventually went off to school and played collegiate sports and graduated, so we've known each other quite a few years.
Since I have known Marc, he has always been the example of fitness and health. I on the other hand needed some help.
At 50 I decided to take charge of my own destiny and get back to my athletic days of old.
I always had an interest in Triathlon, so I bought a bike, and Marc began inviting me to go on trail runs with him as well as swim at the local Rec Center.
It didn't take long to realize that I was not in the same hemisphere with regard to fitness as Marc.
I observed him in his methodical approach to training for triathlon and other multisport events.
He began to bring me into the fold through sharing his experiences and insight and soon after, I began competing in triathlons just like him.
At first I began doing it just for the fitness and sense of pride for just finishing. Marc was such an amazing Age Group Competitor, I wanted to see if I could take it one step further and actually make it to the podium at a local race like he usually did.
Once I shared this desire with Marc, we became training partners and he began coaching me and have me focus on not only my strengths but my weaknesses, which initially was swimming and running. Ironically in a very short period of time under Marc's tutelage, I qualified for my first Team USA in Aquathlon in 2015 for the 2016 Cozumel World Championships. Since then it has been a very steep learning curve. I made the US Team in 2017 and 2018 in both Duathlon and Aquathlon for Worlds in Penticton BC and Denmark respectively, with a lot of success along the way at local, national and even a couple of international races (Cuba and Aruba).
This year has been a break through year, as Marc officially obtained his USA Triathlon Level I Coaching Credential and stepped up his involvement in coaching of not just me but other athletes. The difference has been phenomenal, culminating in a PR for me at the Draft Legal National Championships World Qualifier in Sarasota Fl, and a Team USA Triathlon Slot himself another of his athletes Al Masterson for Lausanne Switzerland.
Dreams can come true with hard work and dedication... but the key is having the right role model and coach to lead the way toward making those dreams a reality.
- Kevin Elmore
Team USA member since 2016!
---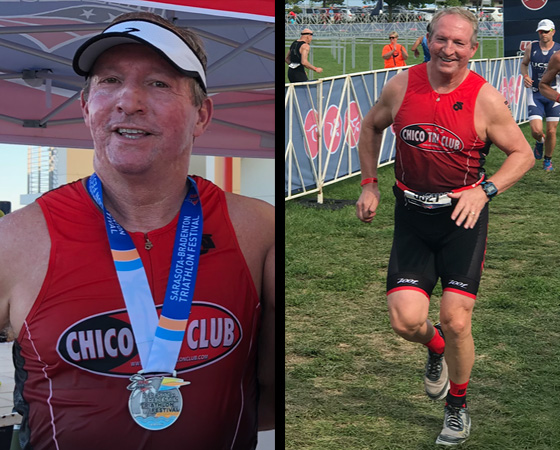 My first meeting with Marc was in 2014 at Aquathlon Nationals in El Reno, OK. We became friends and have traveled to races across the United States the past 4 years.
I started working with Marc in March of 2018 in preparation for several races the finalie being the Draft Legal National Championship World Qualifier in Sarasota, FL. Marc's coaching has made a significant difference to my triathlon racing, I earned a spot on Team USA by placing 7th and will be traveling to Lausanne, Switzerland for the World Championships in August of 2019.
I have won my age group in five sprint triathlons this year as well. I have increased my speed and endurance in all three sports especially running.
Marc's Personalized training plan for me has made this happen and kept me injury free as well.
- Al Masterson