Checking Off Another Item On My Bucket List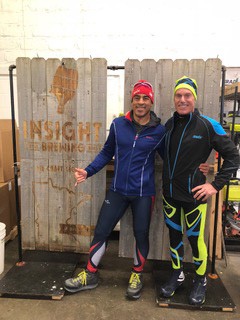 It all started 11 Months ago as I was thinking, for the 3rd year in a row how would I create an opportunity to compete as a winter triathlete in Southern California for a race in Minnesota. It wouldn't be easy, but it was sure worth it. Traveling to Minneapolis in January by myself in the dead of winter wasn't high on the list for me. I needed a partner, someone who will take a risk and have some fun at the same time. There was really only one option the guy I spend all my time training with Kevin Elmore. We had traveled to many National and International events over the years so naturally it would be a great fit. I presented the Idea about the winter triathlon to Kevin in it's unique multisport format which was run, bike & ski to be done in the frozen tundra of St Paul Minnesota. Naturally Kevin was curious and concerned as was I because neither of us knew the 1st thing about winter triathlon much less how to cross country ski.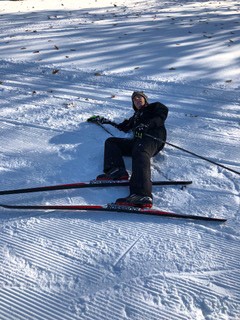 We were faced with several challenges in order to prepare for the National Qualifying event that was essentially 6 weeks out from the day we decided to make a go of it. We would be able to carry our triathlon season fitness into January with a few changes to our routine. We needed to find some snow and that was not happening anywhere near our residences in Southern California, we needed to rent cross country skis, fat tire mountain bikes, attain some cold weather training gear, plan a training trip in addition to a trip to Minnesota to the event itself. These components added some anxiety to the excitement of the preparation for the training and eventually the race.